Well hello there. It has been a while, eh?
There are too many stories to tell to try to catch up on everything. I will just do a quick run down of the basics from the past few weeks.
We went to Ohio to meet our niece, Lila, for the first time. She is beyond precious.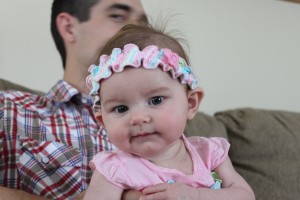 We got to hang out with our good friends, Willerie and their kids.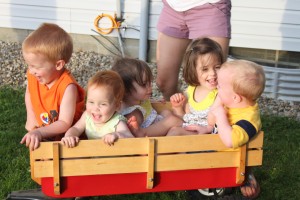 We took the girls for a visit to "The Cabin" in West Virginia where we spent lots of time playing in the creek. The girls took it very seriously as they decided it would be much more appropriate to play butt-naked in the creek like true country girls. 🙂 (Not posting those pictures, but trust me, they are adorable!)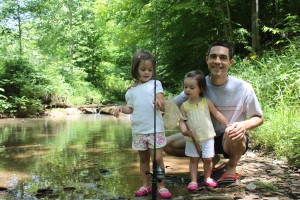 We celebrated Evie's 2nd birthday at a local farm with lots of friends and family.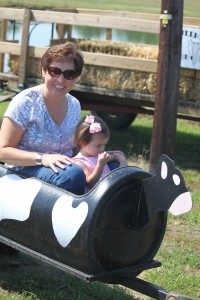 We've been growing a garden pretty successfully for our first attempt.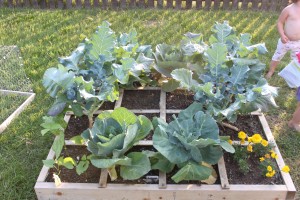 Kaelyn completed her first year of preschool (where does time go?!) with a super adorable class performance.

We've done lots of other fun things this spring like visit the zoo(s) several times, played outside on the new trampoline, spent tons of time at the pool, hung out at the nearby "lake beach" as the girls call it, visited SC for my brother's wedding shower, ran in several races (5ks for Matt, 1/2 marathons for me), and took the girls to their first circus.
Life with the girls is so incredibly fun right now. They keep us laughing all the time. Just tonight Matt and I almost spit our dinner out about 6 times from laughing so hard. For example…
Kaelyn fell and scratched her leg. Matt was giving her a band-aid and Evie really wanted a band-aid too. Matt told her that she didn't have a boo boo, so Evie promptly *flung* herself on the ground and declared she now had a boo boo. She repeated this drama a couple of more times just to make sure she earned herself a band-aid (she did).
Oh, and I must leave you with one more incredible cutness – Kaelyn's first dance recital!