There's this thing going around right now online, particularly on Pinterest, where people post pictures of Ryan Gosling saying some funny line that starts with "Hey Girl." Here's an example:
So this other blog I follow is having a contest where you can upload a picture of your hubby in his very own "Hey Girl" photo. Of course my hubby is super hot so I had to get in on this action! I could only submit one to the contest, but here are a couple that I made.
p.s. The Red Card is the Target credit card in case you didn't know.
(You can click the images to see them larger.)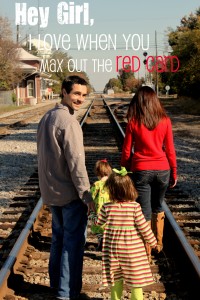 UPDATE: Matt is into this as much as me. He keeps sending me lines like this one! 🙂