So, we hit the ten year mark on June 15th this year. Even more amazing, we've now been married almost as long with kids as we were without kids.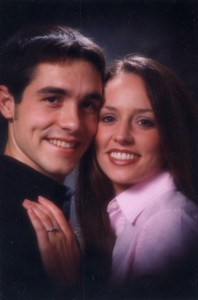 We were fortunate to have Leigh Ann's parents come for the weekend to watch the girls so we could jettison away to Asheville. We got their Friday afternoon and ate at a restaurant called Plant, which we loved (the smoked hummus and portabella sandwich were awesome). We walked around downtown some and then headed to our hotel. For dinner, we went to The Corner Kitchen and had the pecan-crusted trout and whipped sweet potatoes (yum!). After going around the French Broad River for a bit, we got some salted caramel ice cream.
On Saturday, we started with brunch at Sunny Point Cafe which has their own garden right at the restaurant (it's actually bigger than their parking lot). Then, we drove up the Blue Ridge Parkway and went on a hike at Pisgah. There were a couple of pretty nice waterfalls on the trail. We ended up going about 5 miles. The trails aren't really blazed as much as we're use to, so half of that was just kind of wandering around.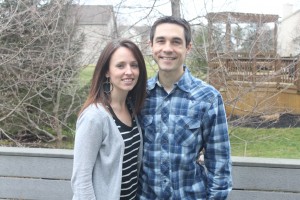 For dinner we got some pad Thai at Doc Chey's followed by some more downtown exploring and then some dessert at The French Broad Chocolate Lounge (I mean, you can't go wrong something called a "chocolate lounge"). Finally, on Sunday morning we ate brunch at the highly recommended Tupelo Honey Cafe having some of their sweet potato pancakes (we're pretty big sweet potato fans).
Now, on to the next decade…